Browse Our Selection Of THC & CBD Edibles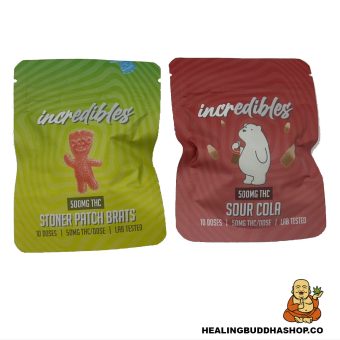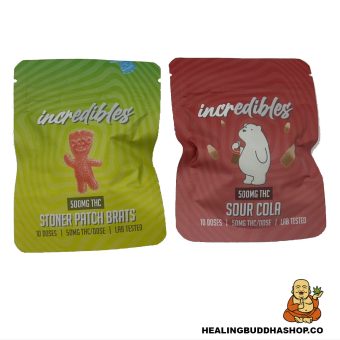 Incredibles is exactly as the name suggests and incredible they are. These are lab tested at 50mg of THC per piece, 10 pieces in each package equaling 500mg of THC total. Ready for an adventure and a good time? Obviously these are not for the beginner, if you are not a gummy regular with a high tolerance level, then these are not for you.
They currently come in 2 flavours,
Stoner Patch Brats
Sour Cola
Look out for more flavours in the near future.