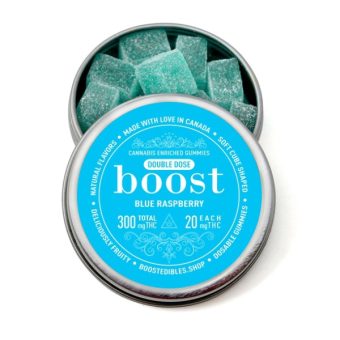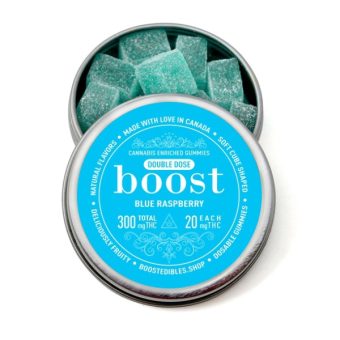 300MG – 15 gummies in each tin.
There's no wrong time for a Boost Blue Raspberry gummy! Perfect for a long walk or snuggling up with a good book and a roaring fire.
Boost Edibles gummies are tasty, juicy, naturally flavoured, and are made with care and the best ingredients to deliver an excellent, consistent dosage in every bite.
Each tin comes with 15 delicious gummies, made for convenience and discreetness.
ORDER AND PAY BEFORE 2PM PST / 5pm EST FOR SAME DAY SHIPPING !!